Indoor running hot water is like one of the miracles of the modern world. Now with tankless water heaters, it can almost be unlimited. Trust Smith Plumbing & Heating for your water heater needs. Plumbing and heating describe both functions of a water heater. You might say we are a natural with water heaters. We have a gas working with them. A natural gas. For traditional or tankless water heaters call Smith Plumbing & Heating. New installations or repairs. Commercial or residential.
Tankless water heaters have been around for longer than Smith Plumbing & Heating. They weren't as popular or as good as storage tank versions. They have improved immensely, especially over the last few decades. There are pros and cons for tankless water heaters. They are more efficient than traditional hence more environmentally friendly. They can also provide an almost unlimited supply of hot water. Cons consist of higher initial costs and slight time delay on hot water distribution. If a tankless is right for your lifestyle we can help. If you already have one that require maintenance. We can help with that too. We are proud to be a dealer for Rheem tankless water heaters.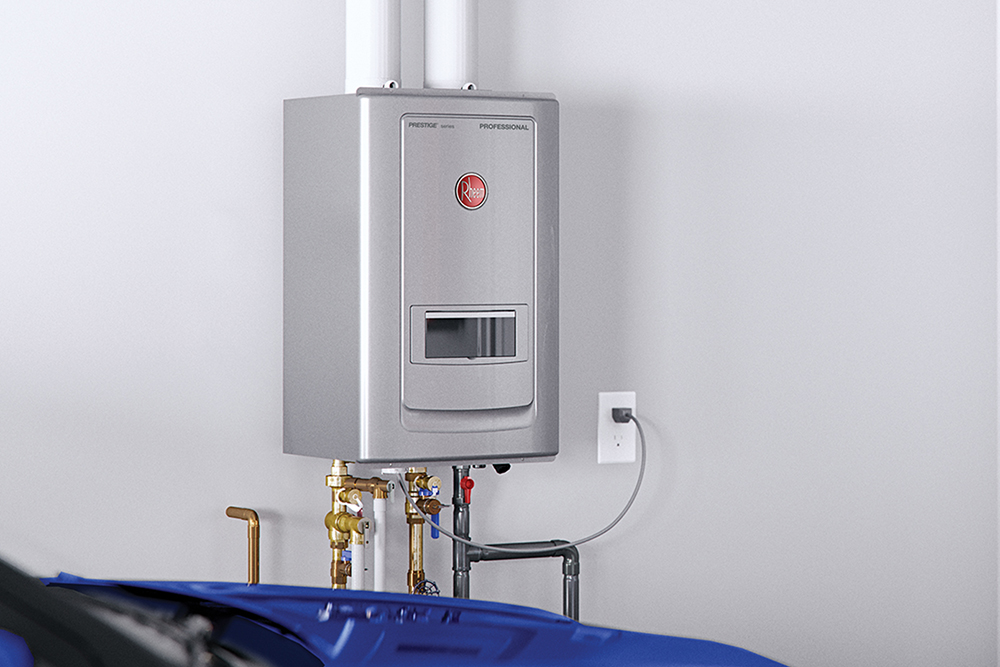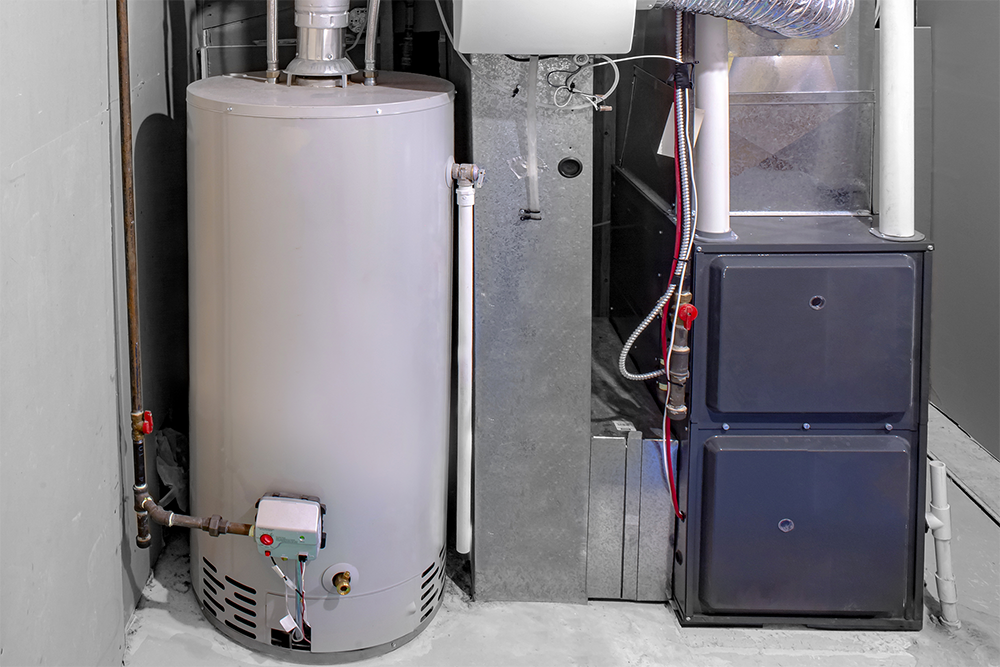 Conventional water heaters use a large tank to store hot water. Sizes range from 40-gallons up to 120-gallons. Size is generally determined by the number of users and their hot water demand. They are generally less expensive to buy than tankless heaters. Conversely, they use more energy and cost more to run. They heat the water in the tank and store it for use. It is delivered quickly to faucets throughout the building. This is seen as an advantage for conventional water heaters. They are also easy to maintain. The downside is the size of the tank and the possibility of running out of hot water. Baths, long showers, and laundry drain some tanks. Smith Plumbing & Heating sells, maintains, and repairs conventional water heaters. Call us, we can discuss your requirements and find a solution. Since 1917 we have sold and serviced thousands of water heaters in Saskatoon.
Power Vents are tank water heaters. They differ in the way they expel combustion gases. Conventional vent heaters do so vertically, using the building's chimney. Power Vent heaters blow the exhaust through a horizontal vent. It vents the gases through an exterior wall vent to the outside. This type of venting is superior for avoiding potential backdraft. Backdraft can spread carbon monoxide which can be fatal and as such, Power Vent water heaters can help protect your family. They are also more flexible in where they can be installed as they do not need access to the chimney. These water heaters are more expensive than conventional water heaters though the advantages can outweigh the cost difference. Smith Plumbing & Heating sells, installs, and maintains Rheem Power Vent water heaters. We also provide service work on any other brands. Call us today to learn more.