Saskatoon is noted for many things. One is generally long, cold winters. Turn up the heat is frequently requested in 10 out of the 12 months. A reliable heating system is a must. We helped install and maintain the heating system in the castle on the river. Smith Plumbing & Heating can install and/or maintain your heating system too. From large commercial and institutional to multi-tenant or small residential. One Trip Smith is Saskatoon's choice for heating. Furnaces or boilers, repairs, or new installations. We can provide free quotes for repairs or new installations. Call us today at 306-664-2936 to discuss your heating requirements.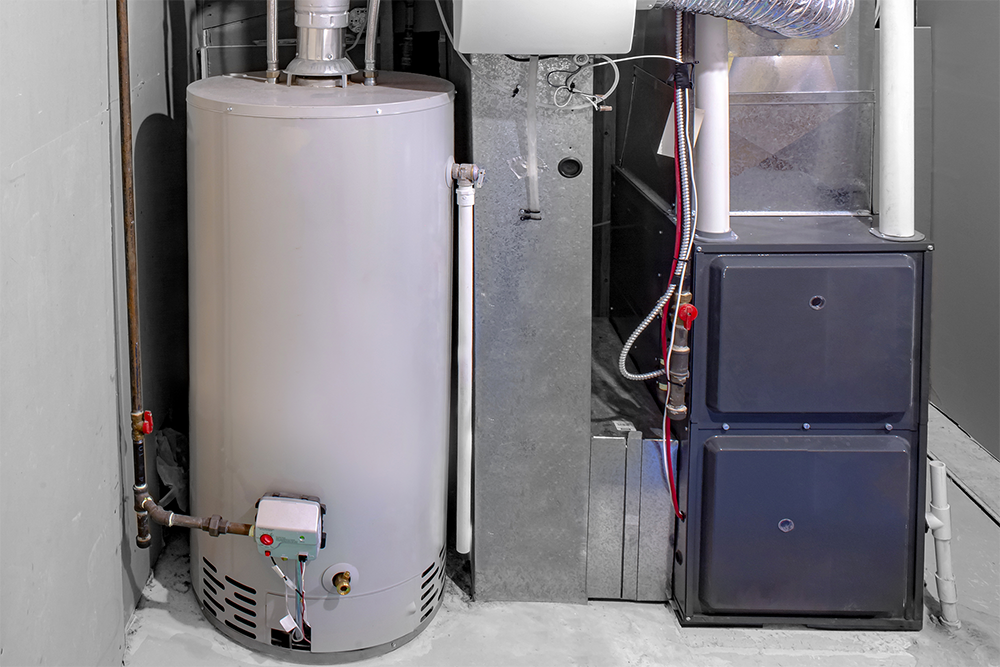 Statistics from 2018 show over 80% of Saskatchewan homes use natural gas furnaces. That is a lot of homes and businesses in Saskatoon. Smith Plumbing & Heating has experience with inefficient, old gas furnaces. We also install and repair 98% efficient new models. We service all models of gas furnaces. We sell and install furnaces from Bryant, Carrier, Ducane, Goodman, Lennox, Rheem, Ruud, and Trane. Our professional staff can help you identify which model is ideal for you. We will make sure it is the right size and fits your budget. We have financing available through Financeit should you need it.
We can update your thermostat too. It might be a great time to add an eco-friendly Google Nest thermostat. Help to control your energy costs right from your phone. Add sensors for smoke, carbon monoxide, and water. Smart people have smart homes.
Shops can come in all shapes and sizes. Industrial, commercial, agricultural, or residential. They can have wide open floor plans or very compartmentalized. Tall ceilings or low, many or few overhead doors. The common denominator is variety. Smith Plumbing & Heating has decades of experience with shop heaters. Design and installation through maintenance and repairs. Our team works with natural gas, propane, electric, and radiant heaters. In Saskatoon, One Trip Smith is the only name you need to know for shop heaters. Call us to discuss your repair or new installation requirements. 306-664-2936.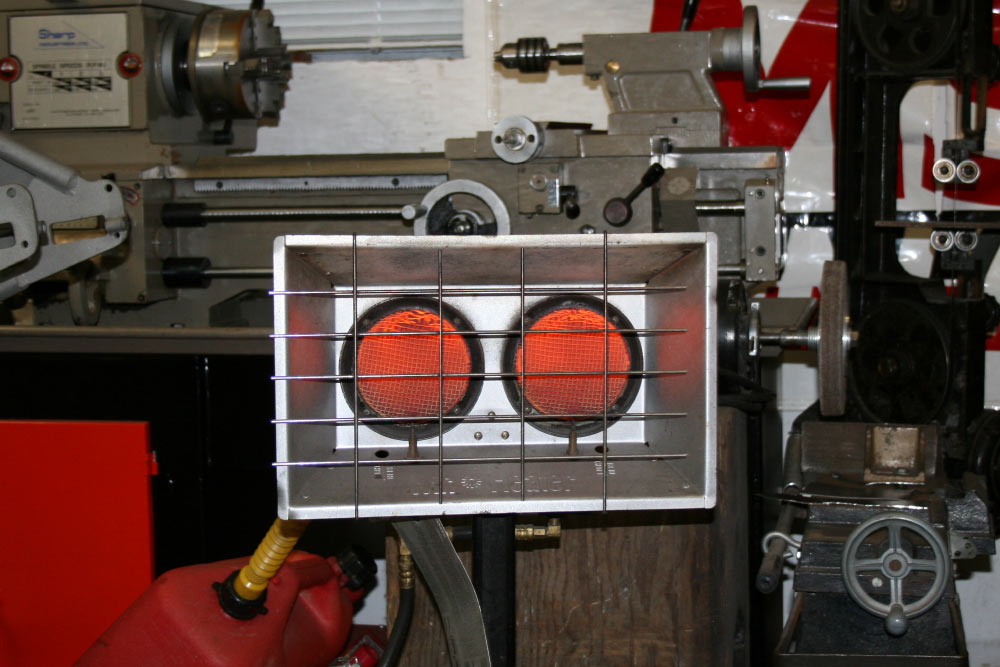 There is something about a warm vehicle when it is – 30 outside. No window scraping, square tires or concrete seats. They can enhance car battery performance and even improve gas mileage. Garage heaters can even help keep your home warmer for attached garages. Warm garages are far more comfortable to work in provide a shelter for pets. Heated garages make lots of sense when you live in Saskatoon. Smith Plumbing & Heating is your garage heater specialist. Traditional gas or radiant, just the size that you need. We can even do in floor heating if you are pouring the concrete.
Unit heaters are stand-alone appliances used to heat areas not served by central heat. They are available in a variety of sizes and energy sources. The most common types that we install are natural gas, propane, or hot water. They provide decentralized, oriented heating and are easy to install. Unit heaters are ideal for shops, garages, warehouses, and underground parking complexes. They can be included in new construction projects and are very popular as retrofits. We invite you to call us at 306-664-2936 to discuss your unit heater requirements.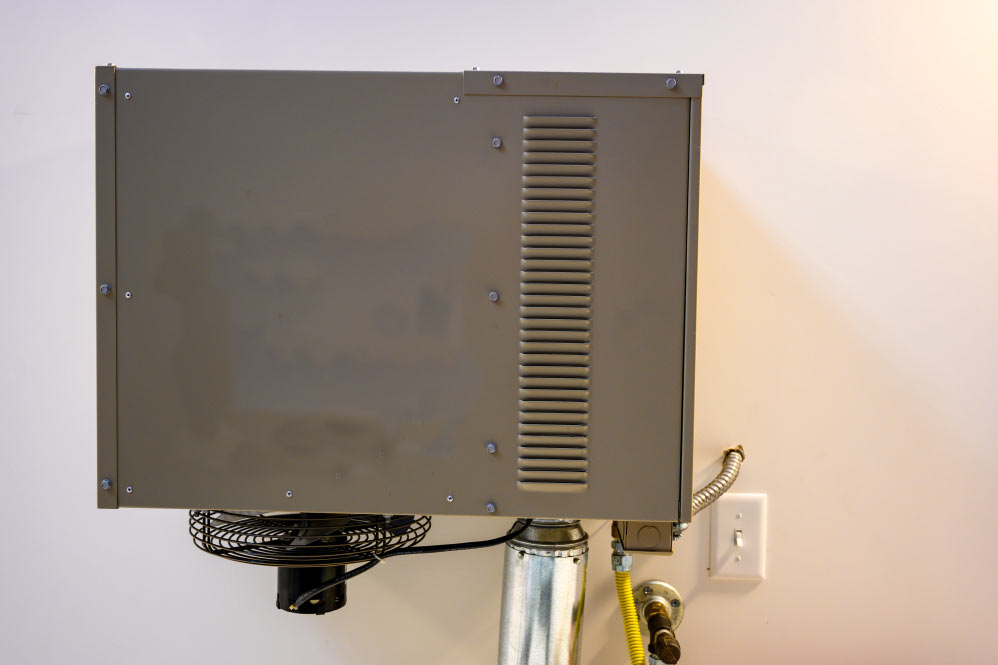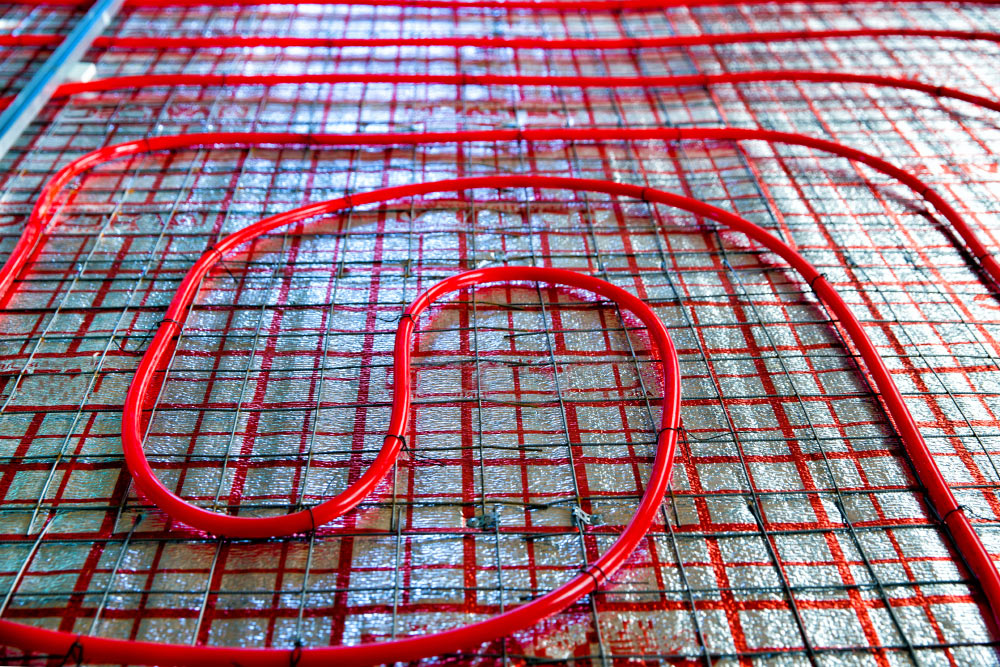 In simplistic terms, we all share radiant heat that is generated by the sun. The method of heating through radiation has been integrated into man-made radiant heaters. Radiant heaters do not incorporate fans to distribute warm air. Radiant heaters can be in-floor, in-room or overhead. They provide uniform heat without the noise of a fan. They are non-allergenic and energy-efficient. We invite you to come in and learn about radiant heaters. Our knowledgeable staff can help you determine if radiant heat is right for you.
Boilers distribute hot water or steam to radiators or in-floor tubing grids. Boilers are actually a form of radiant heaters that also use convection. Radiators can use vertical or horizontal columns or baseboard styles. Boilers can be powered by natural gas, electricity, or fuel oil. They are common in larger buildings and in older structures. Boilers are a valid consideration in new construction. There are pros and cons that should be considered. Smith Plumbing & Heating is Saskatoon's best choice for boilers. We repair and maintain existing boilers. We install and maintain new boilers.